So, if you know anything about my mom...you know Santa throws up in her house annually (beginning in October). Her decorating is insane, and I often wonder why and how she does it. I just don't feel like I have the energy and desire to decorate as much as she does.
I usually put up the same snowmen, same trees, same decorations yearly and don't even think twice about them. This year, I decided to go out on a limb and change a few of the decorations. So, I'm going to show a few off this week. I'm also going to provide a tutorial or two for the ones I made. Hopefully, I'll pick up my house enough to photograph my very unusual tree (definitely Mom's idea).
Today, I want to show you my newest decorations that I made several nights ago.
When you walk in the back door of my house, you are typically greeted with a display of photos in matching frames. My goal was to use supplies and items I already had and only add something if absolutely necessary. So, here is how these cuties came about.

I purchased a lot of five paper star ornaments at Michael's (the only newly purchased part of this).

I spray painted the five ornaments with some leftover paint I had from a previous project.

While waiting on the stars to dry, I took some Christmas scrapbooking paper and cut triangles to fit the stars.

With my favorite crafting tool, I used Mod Podge to apply the triangles to the spray painted stars.

After applying the scrapbook paper, I covered the entire ornament with Mod Podge. Once the ornament was dry, I applied another layer.

Taking the picture frames that are typically on top of the bookshelves, I cut white paper to cover the pictures. Then, I looped ribbon through the back hanger and attached the ornaments.

The final step (I didn't photograph) was to hot glue a button to the center of the ornament. Don't you think they look super cute on my bookshelf?

I also added ribbon to my candles. These are so fun because they are items I always have out, but they have a new twist for the holidays.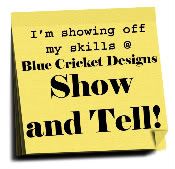 Share this post!