Conversation 1 month ago at Hobby Lobby...
Me: Mom, look at this amazing peacock ribbon. Wouldn't it be amazing on a Christmas tree?
Mom: It is beautiful. You know, I have a box of peacock ornaments in my basement. You're welcome to borrow them.
When I described Christmas at my parents as "Santa throwing up," I certainly wasn't kidding. Who do you know that randomly has a box of peacock ornaments (not even opened) in their basement? I've decided not to question it, considering I'm reaping the benefits!
Several weeks later, I awoke to the annoying ring of my telephone...
Mom: I have a white Christmas tree you can borrow for your peacock tree.
Me: You're not going to use it.
Mom: No, I don't have a place for it this year...and it is pre-lit.
I'll be honest, she had me at pre-lit. I despise to put Christmas lights on a tree. I'm not sure why it took me until 2009 to join the pre-lit revolution.
Anyhow, here is the tree...
As you can imagine, Mom came and decorated it (yes, I'm 30...No, I have no shame).
Just a little FYI...I created this fantastic collage using tips and tutorials from...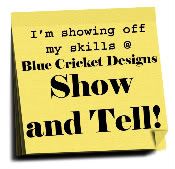 Share this post!